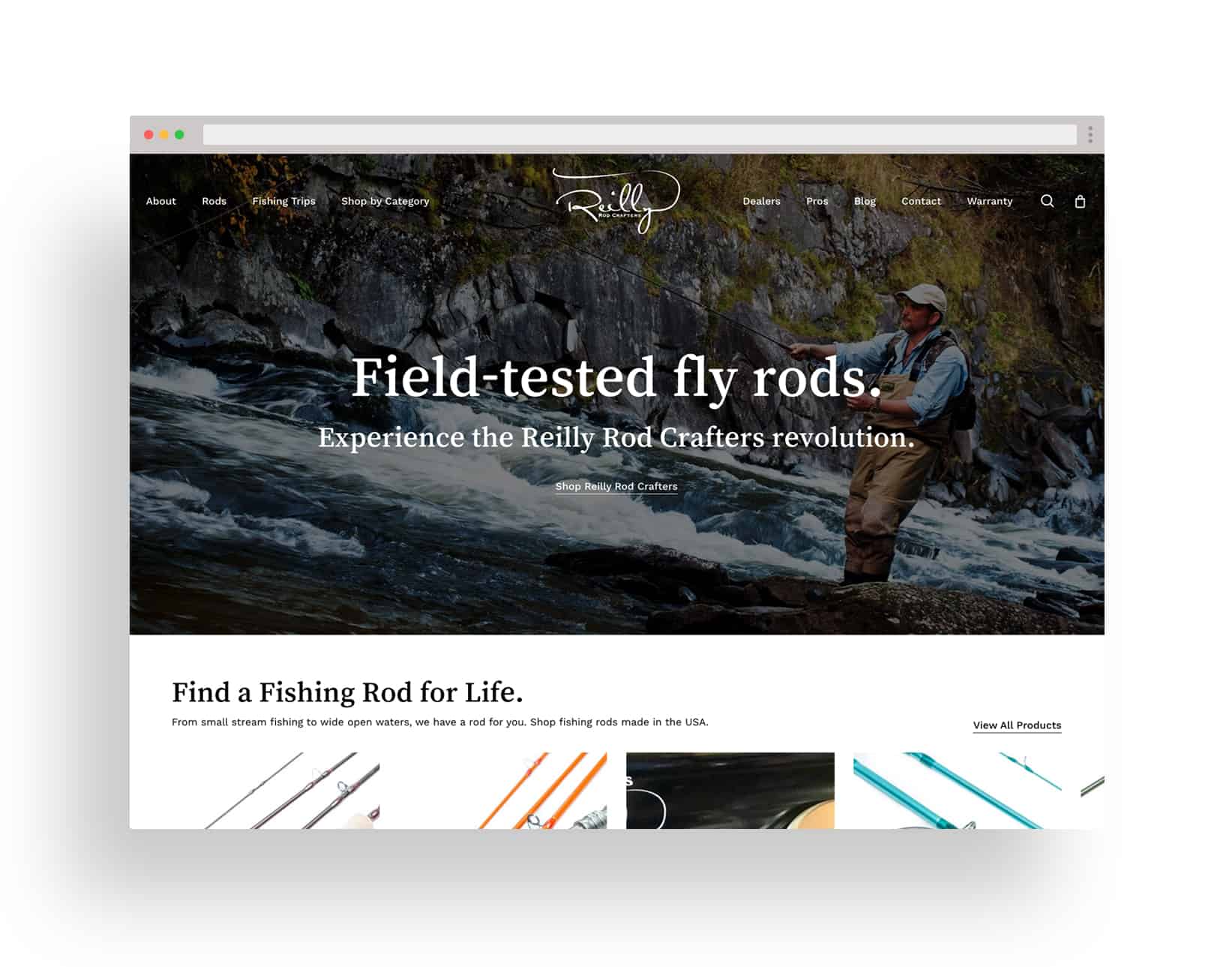 Reilly Rod Crafters creates fishing rods known for their effortless castability, undeniable accuracy and a friendly, forgiving feel. Each rod is made in the USA and comes with a lifetime warranty.
Studio JWAL helped Reilly Rod Crafters launch its first website back in 2015 and most recently, an updated website in 2021. The new website is designed to showcase their top-notch products while offering a fast and secure online shopping experience.
If you love fishing or know someone who does, RRC's American Fishing Rods are a true game changer.
Web Design, Ongoing Site Updates, e-Commerce Capabilities, Web Hosting