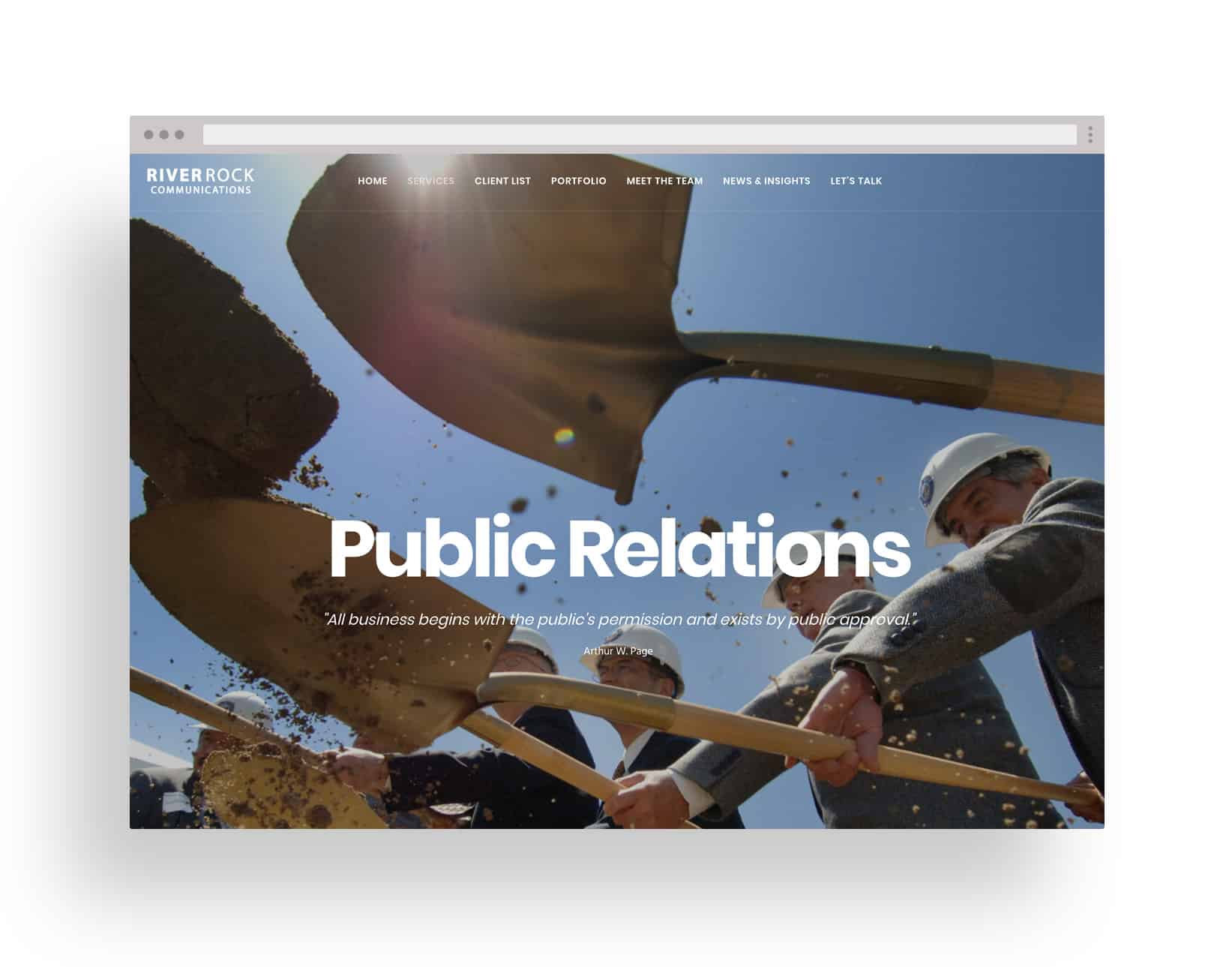 River Rock Communications
River Rock Communications is a talented public relation firm based in Northeastern Pennsylvania. They specialize in public relations, marketing communications, and other creative services.
Studio JWAL developed River Rock's first website back in the early 2000s, and they used that site for over a decade. Needless to say, we were excited about the opportunity to build their web presence once again. River Rock's team knew exactly what they wanted — a bold website with large photos and minimal text.
"I appreciate the guidance Studio JWAL provides. It is good to consult someone we can trust."
Catherine Bolton, Principal