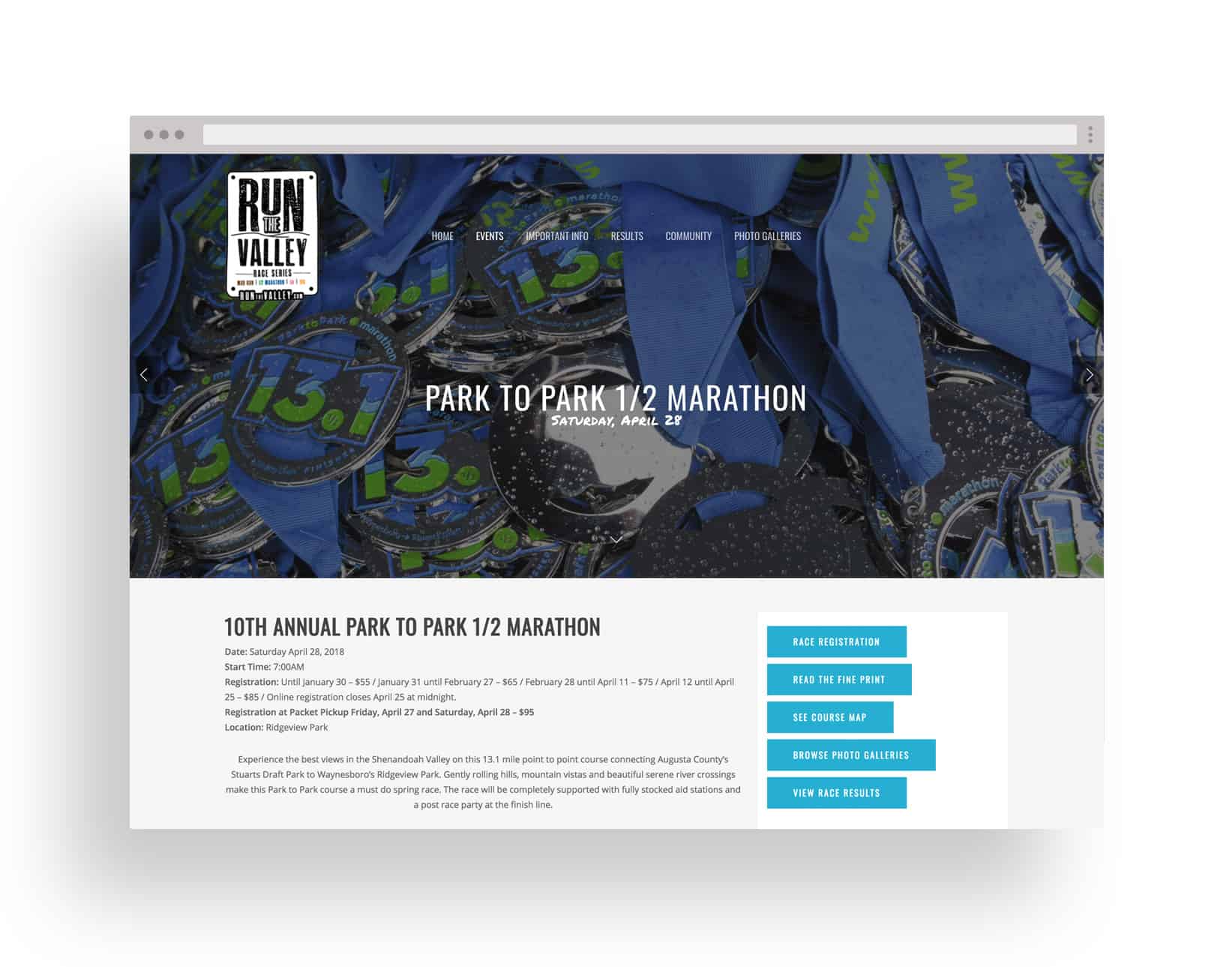 Run the Valley Race Series
The Run the Valley Race Series consists of six different races that take place in Virginia's Shenandoah Valley. These races span all ages groups and distances. Participants can sign up for a 5k/10k or a half marathon. There is a kid's event, a mud run, and a cycling event to round out the offerings.
Studio JWAL developed a website that captures the excitement of each race. Each event page features a large photo slideshow with key event links in each sidebar. The Run the Valley team has the ability to maintain the website with minimal technical help.