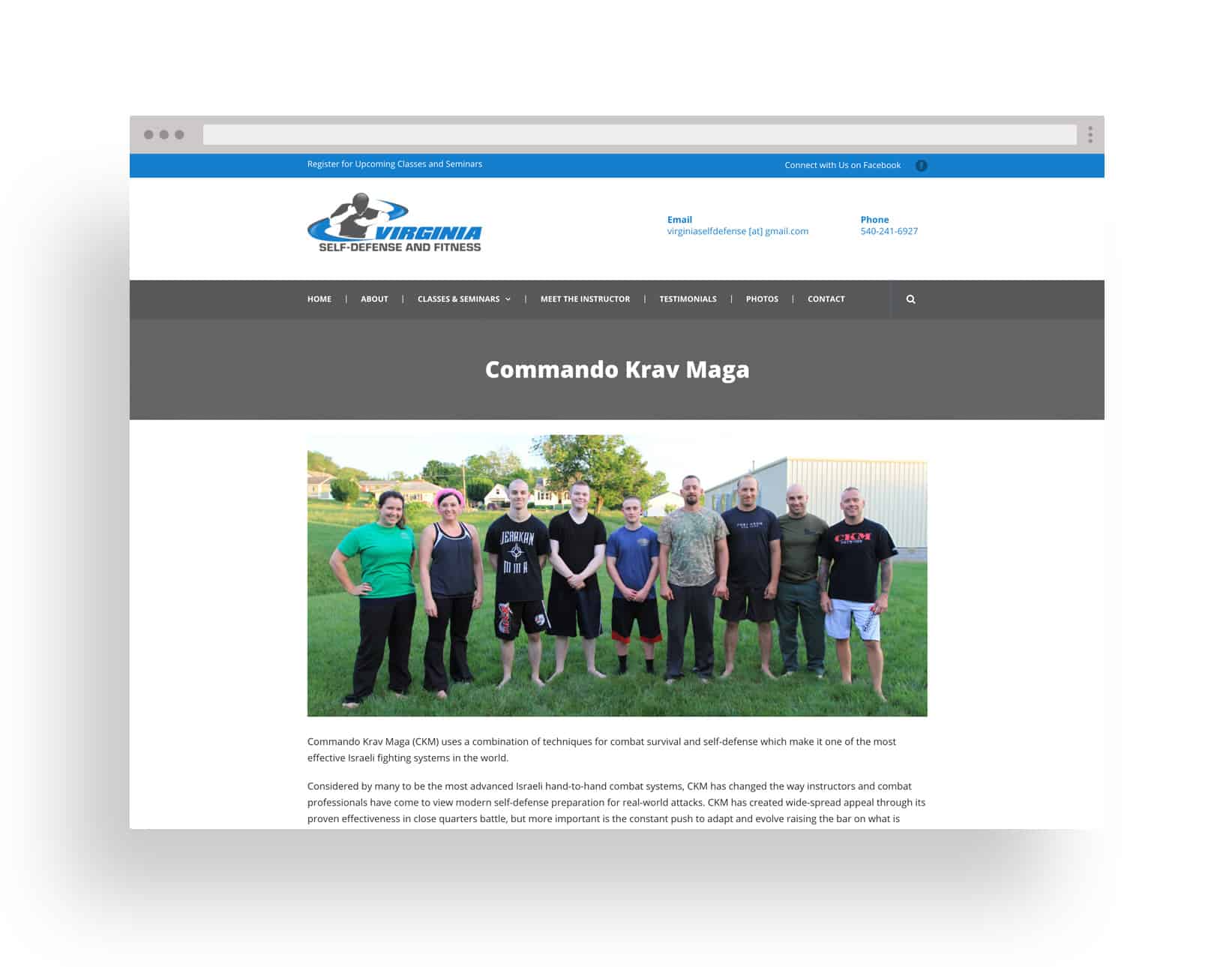 Virginia Self-Defense & Fitness
Led by Phil Kennedy, Virginia Self-Defense & Fitness offers university classes as well as specific self-defense seminars catered to a client's needs. The list of self-defense seminars includes women's self-defense, gun defense, knife defense, and ground survival/striking.
Studio JWAL worked with Virginia Self-Defense and fitness to build a modern website that offered detailed information about each class/seminar, as well as online registration capabilities.
Responsive Web Design, Online Course Registration Setup